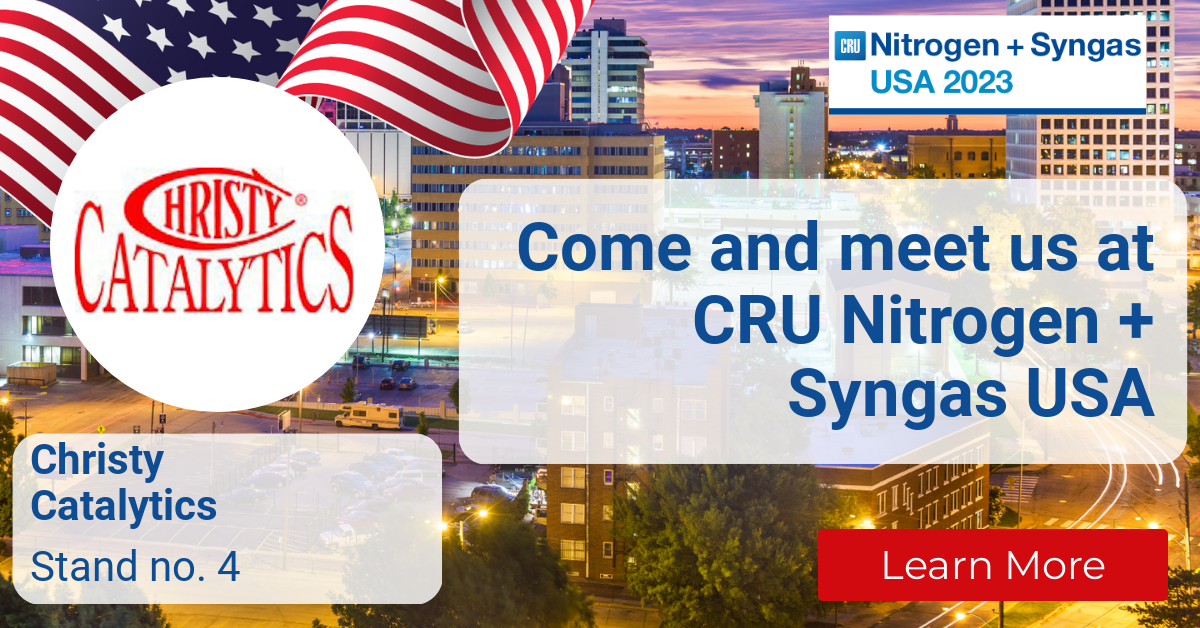 Christy Catalytics will feature all of its product offerings for ammonia producers and technology providers including PROX-SVERS® alumina balls and PROX-SVERS® ceramic balls - catalyst bed supports, Hexagonal Target Tile and Christy®-Pak mass transfer packing and Internals.
CRU is pleased to launch this new regional event, devoted to sharing experience and best practice in operations, reliability and maintenance of ammonia, methanol, hydrogen, syngas and urea plants. Nitrogen + Syngas USA is designed to provide operators with practical takeaways and information on new technology developments that can help them to operate their plants in a more reliable and efficient way.
Further information on the conference is available at https://events.crugroup.com/nitrogenusa/home or by phone at +44 (0)20 7903 2444 or e-mail conferences@crugroup.com.
For more information about Christy Catalytics, call +1.314.773.7500, email us at CATCO@christyco.com, or visit us on the web at www.ChristyCatalytics.com.
If you would like a free operator pass please contact us!