Christy Catalytics
Christy Catalytics pioneered the development of spherical inert catalyst bed support media with the introduction of PROX-SVERS® T-22 in 1952. Today, the PROX-SVERS® line of bed support media incorporates the widest available variety of alumina and silica-alumina ceramic formulas for use in virtually every type of fixed bed reactor in the petroleum refining, petrochemical, and gas processing industries. In fact, as a result, Christy has emerged as one of the world's largest suppliers of engineered inert catalyst bed support media.
But we're much more than that.
With almost 100 years of ceramics and refractory experience, Christy fabricates and supplies a full spectrum of reactor internals and peripherals, including many essentials for the synthesis gas industries: alumina hex tiles, reformer tunnels wall bricks and covers slabs, dense and insulating firebrick, burner blocks, and ceramic fiber.
Christy offers a variety of high quality, cost-competitve tower packing and internals including ceramic saddles, Pall Rings, Raschig rings and advanced IMTP comparable metal packings to meet your most demanding needs.
Christy can be your turnaround "One Stop Shop."
Turnarounds are extremely hectic times, in both planning and execution. With such a wide variety of product and service solutions, for an array of problems, Christy can shift those tasks off your desk quickly, easily, and reliably.
Reliability is our fame, if not in our name.
The Christy name, and the products it goes on, has been renowned for reliability and top quality in the chemical processing industries for decades. If our name is on the label, you need never worry.
On Time Delivery is our promise.
Your schedule rules, not ours. With our global logistics capability and our extensive inventory, Christy delivers on time, every time; even for emergency outages.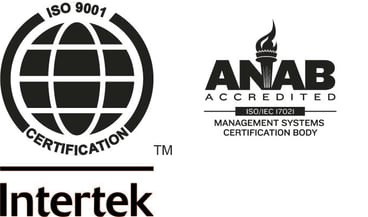 Christy Catalytics' quality management system is registered by Intertek as conforming to the requirements of ISO 9001:2015.