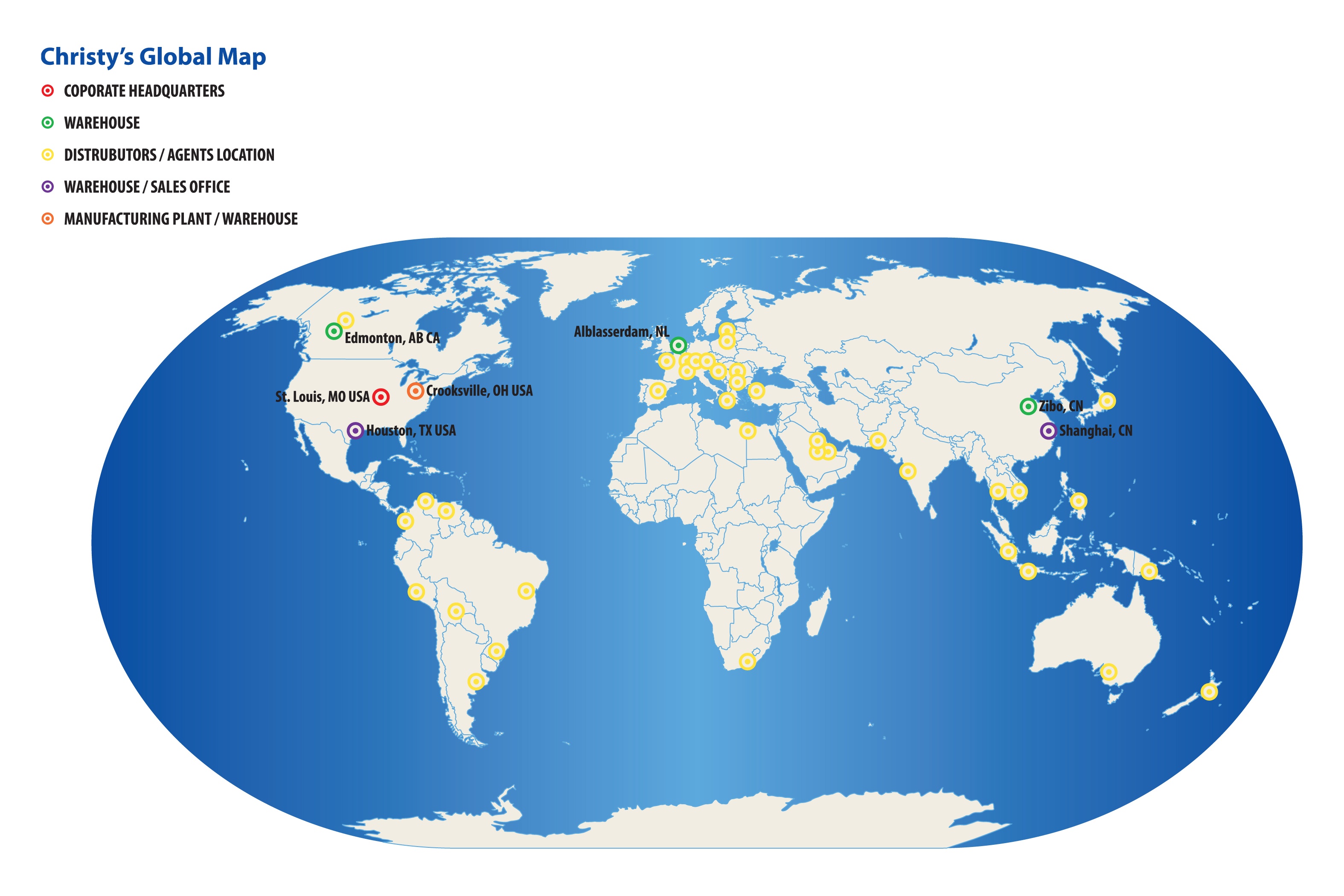 Join our comprehensive network of marketing partners.
To support its ongoing global growth, Christy Catalytics, LLC is looking for agents and distributors.
Christy Catalytics, LLC has two primary product lines as follows:
High quality, comprehensive offering of Catalyst Bed Supports [Inert Ceramic Balls] and bed topping materials as well as tower packing and column internals in a wide range of configurations and materials of construction [ceramic, metal, thermoplastic, carbon/graphite]. Christy Catalytics, LLC has been a supplier of these materials to the global processing industries for over 50 years.
Between these two product lines, the vast majority of key unit operations in the following industries are covered:
Petroleum Refining

Petrochemicals

Chemicals

Natural Gas Processing
Christy Catalytics, LLC offers the following support to its marketing partners:
Comprehensive initial training at the partner's location.

Joint visits to key clientele as required.

Supply of complete sales and technical literature for our products and services

Responsive in-house sales support and customer service team

Competitive pricing and commission structures

Product and applications technical support

Global logistical support
Successful agents and distributors of our products typically:
Supply, on a regular basis, products and services to the following key market sectors:
Petroleum Refining

Petrochemicals

Chemicals

Natural Gas Processing
Agents and distributors already promoting the following types of products and services would have the greatest success promoting our products as they would have access to relevant unit operations and their associated contacts:
Catalysts

Adsorbents [molecular sieve, activated carbons, activated aluminas, silica gels, etc.]

Amines and Glycols

Columns and Vessels

Reactor Internals [ex. Johnson Screens]

Catalyst handling and screening services
If you are interesting in becoming an agent, please fill out the form below.
Contact Us