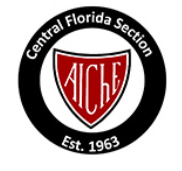 Christy Catalytics will be exhibiting at the upcoming 43rd Annual International Phosphate Fertilizer & Sulfuric Acid Technology Conference at the Sheraton Sand Key Resort in Clearwater Beach, Florida from June 7 to 8, 2019.
Christy Catalytics supplies a complete range of tower packing, mist eliminators and catalyst bed supports for sulfuric acid plants as well as tower packing for phosphoric acid scrubbers.
For more information about Christy Catalytics, call +1.314.773.7500, email us at CATCO@christyco.com, or visit us on the web at www.ChristyCatalytics.com.
The conference organizers are offering on-line registration and payments via credit cards (see links below). Please visit the website www.aiche-cf.org for agenda, registration, and hotel information.
https://aiche-cf.org/Clearwater_Conference